About Us
UNIVERSALTAC began his career as a small company in Casteldario, in the province of Mantova, the late 50's, working in the processing of plastic materials using the technology of injection molding and mold construction, so as to provide its customers a complete service, from the development of a new design to the finished product.

Immediately specialized in the production for the footwear industry with a simple article, but quite innovative for the time, which is the under heel in nylon instead of the leather (of limited duration) for the high heels, from which the name of the company.

With the extension of the areas of use of the products and the development of the company, the headquarters of Casteldario is no longer adequate, and in 1989 Universaltac moved to Porto Mantovano, occupying an area of 3800 square meters.

In January 1996 the company passed from an individual firm to a limited liability company craftsmanship in the industrial sector. This step is the logical consequence determined by the increase of invoiced, the need to hire more staff to meet the needs of customers and an create an organic structure that operates on three shifts, in order to optimize capacity utilization.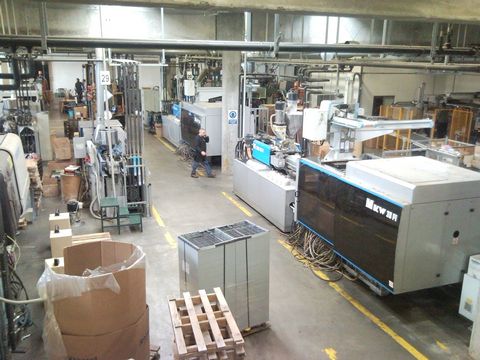 In 1998 the company reached a first milestone: the certification of its quality system according to UNI EN ISO 9002, edition 1994.

In 2003, the headquarters is again expanded to reach its current size of about 5000 square meters, including 600 square meters for the department workshop.

Not only the buildings but also the machinery and technical equipment are continuously increased leading them to be currently made up of about 30 of injection molding machines of the latest generation ranging from 60 to 450 tons (both hydraulic and electrical) with relative dryers and dehumidifiers and well 10 between robots and manipulators for the packaging of the components, due to the ever increasing demands of the market - even foreign - have pushed the management to continuous investments in automation and modernization.
The will of UNIVERSALTAC is to provide customers with a complete service, with a high level know-how in injection molding of different articles, providing a long experience in the design and even more in the manufacture of the products.

Resource management is an important process which UNIVERSALTAC performs through a clear definition of the skills needed for all personnel performing activities that may affect the quality of the product.

On the basis of the skills required, the staff is properly trained and regularly trained.