ISO Certification
The Purchasing Department, together with the quality department, performs a careful evaluation of the suppliers, through the use of direct and indirect elements of evaluation. Qualified suppliers are divided into classes on the merits, on the basis of the results are established control policies during the acceptance.

The identification of the supplied goods and of every single product that leaves the production line is an important activity for tracking internal process that allows UNIVERSALTAC to trace the data for all the main variables that affect the quality of the items produced.

All transactions are subject to internal self-control by operators in order to verify that the characteristics of the product are actually those agreed with the customer. Any non-conforming products are immediately identified and isolated. The shift managers perform additional and periodic checks on items made prior to storage or shipment to the final customer.

In addition to the primary processes described so far, UNIVERSALTAC implement a range of support processes, essential for quality management and normally closely related to the role of the quality manager.

UNIVERSALTAC also continually measure the level of customer satisfaction. The aim is to define the level of customer satisfaction and identify the order of priority assigned by the customer to the different characteristics of the product / service, in order to define how to best ensure the achievement of the desired quality. Monitoring of customer satisfaction is a measure of the performance of the quality system.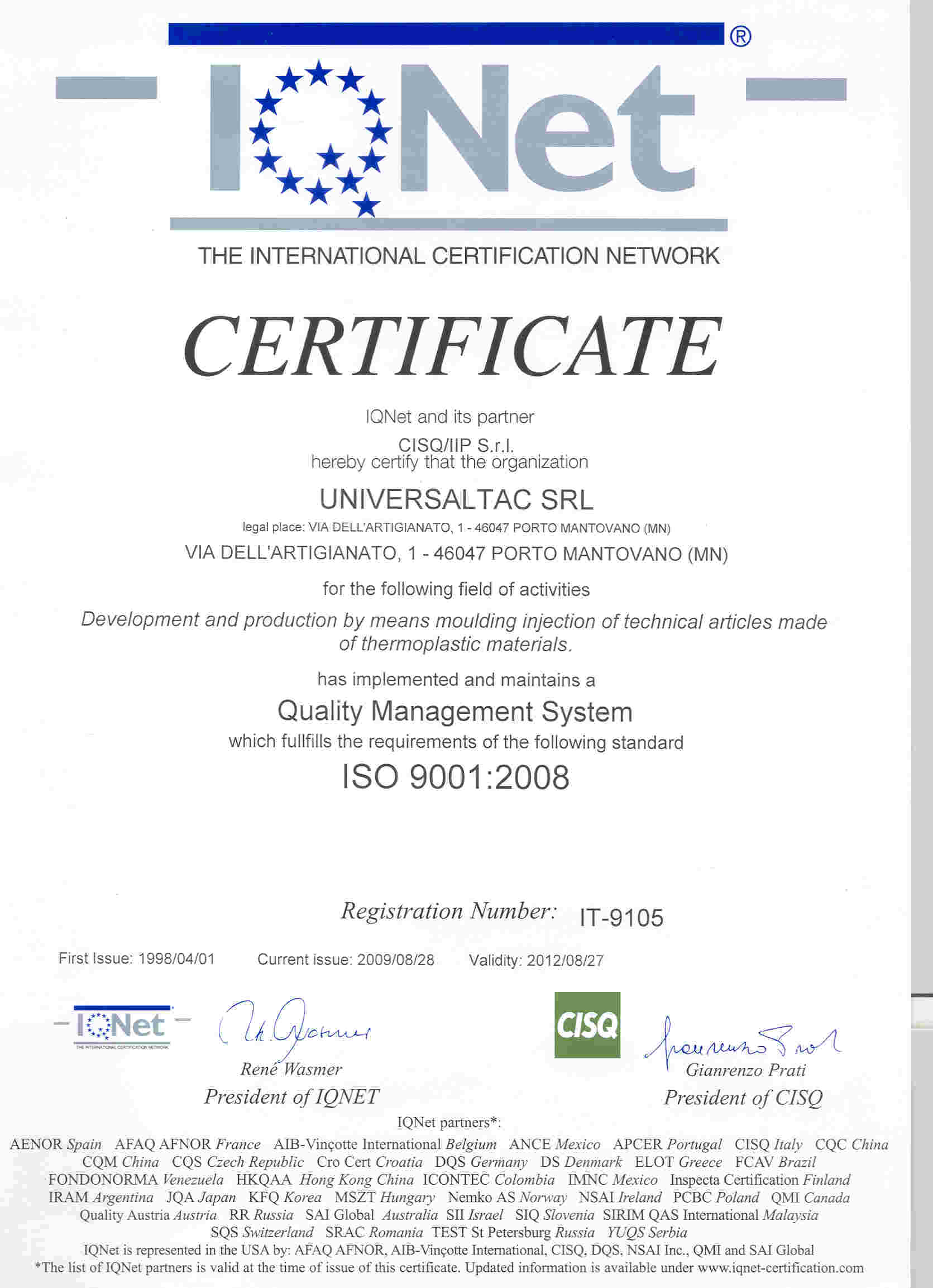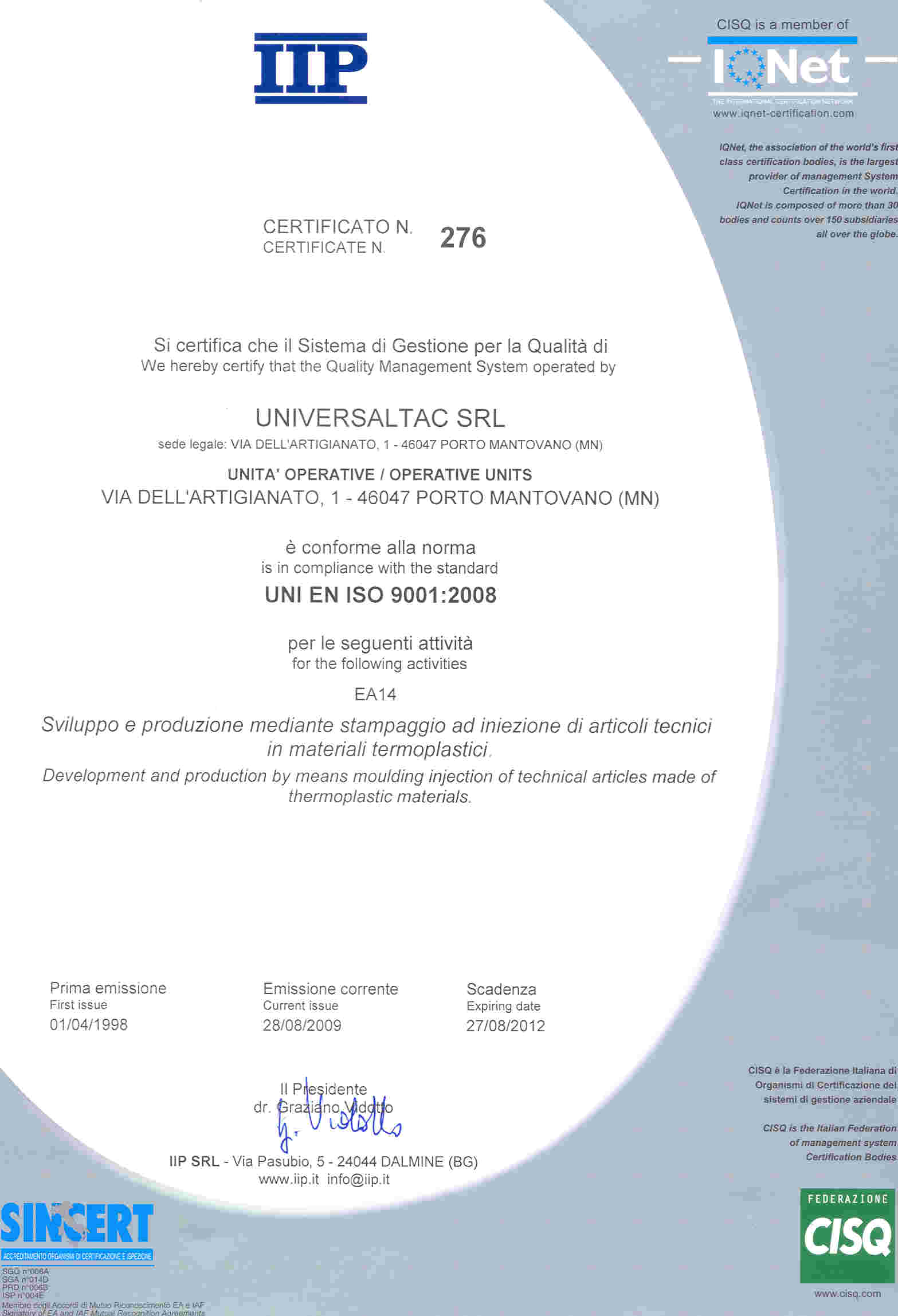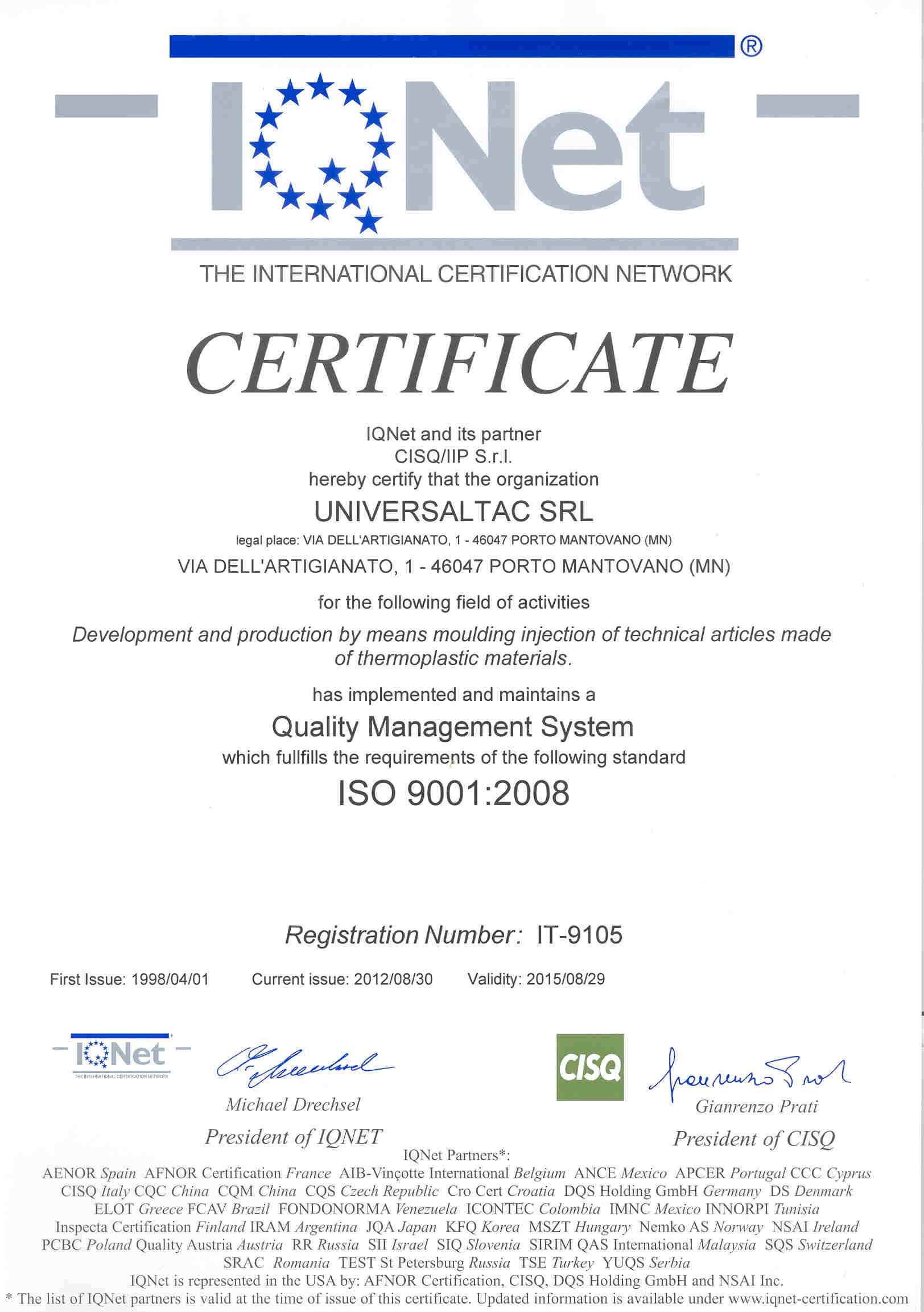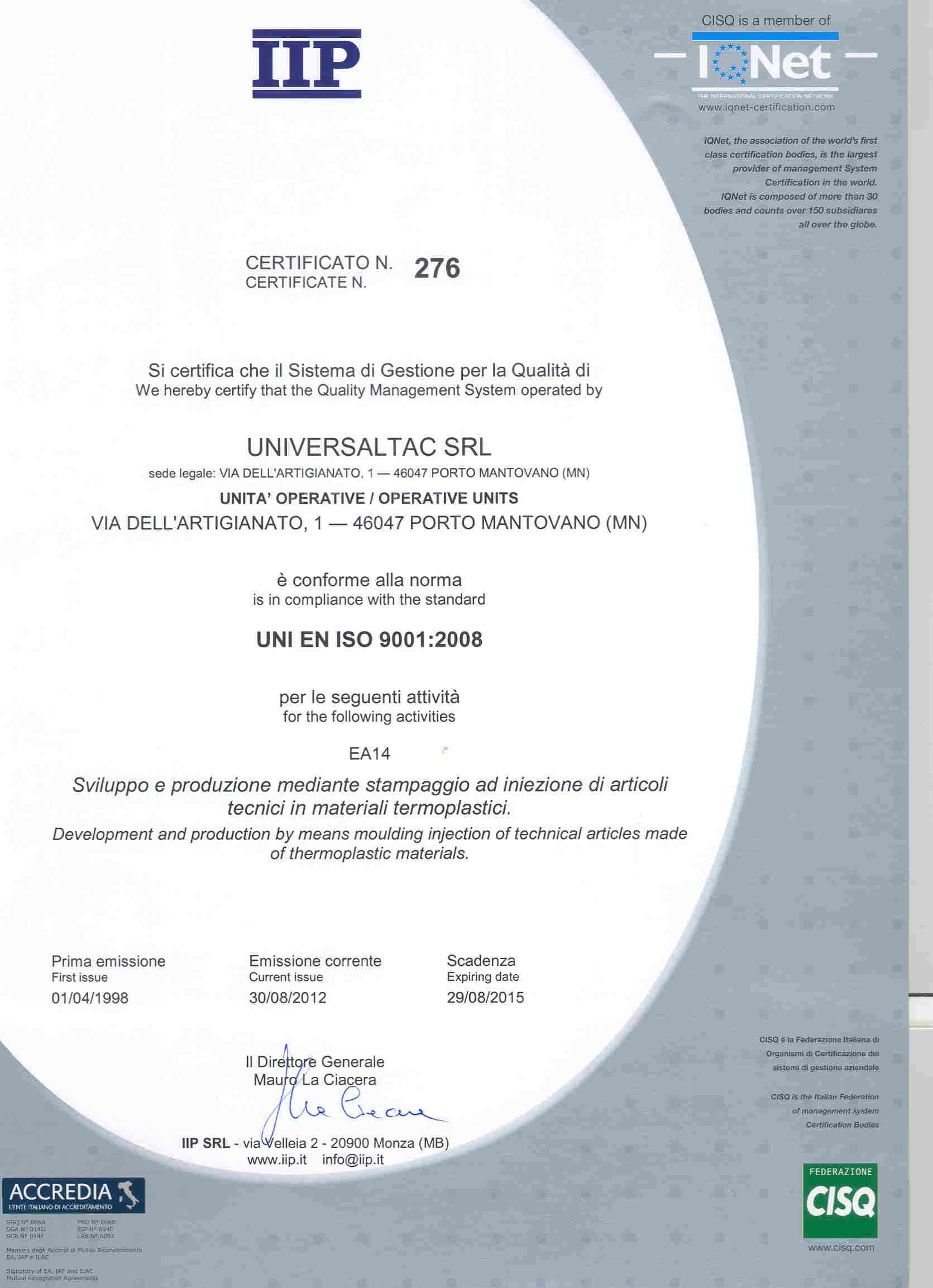 UNIVERSALTAC is able to provide products that meet customer requirements and applicable regulatory requirements, the goal is the continuous improvement of its processes and products, and therefore the increase of customer satisfaction.


Its sales office shall collect and process the entry requirements, expressed and unexpressed, by the customer, as essential elements for the processing quote. These informations, together with the statutory and regulatory requirements and any other information relating to the specified or expected use of the product, are the input elements for the next review of the contract.


The acquisition of the order is another important point: the sales office, before accepting the order, verifies the correspondence between the received order and the offer and test again the ability to deliver their products on time and in the agreed terms.